Purchasing & Inventory Solutions
Purchasing, Inventory, & Sales Solutions
for manufacturers & distributors
Purchasing & Inventory Solutions
Purchasing, Inventory, & Sales Solutions
for manufacturers & distributors
Improve on-time performance   -   Reduce cost   -   Avoid disruptions   -   Delight customers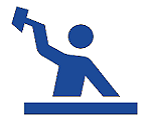 Kanbans as a Service
Use our wireless barcode tags to establish smart kanbans to drive your purchasing, manufacturing, or sales.  Bypass the need for accurate inventory by triggering orders at the point of use.  Our system is plug and play.  There is no need for new software or system integration.
You can also combine our wireless tags with our purchasing, inventory optimization, or customer order entry managed services to provide a cost-effective way to expand your team and boost your capabilities.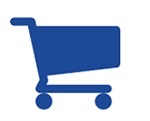 Purchasing Services
We issue purchase orders in your system for items that you source, negotiate pricing for, and then assign to us to sustain.  Let us maintain and optimize your material planning and purchasing as your outsourced buyer/planner so you can focus on strategic objectives. 
We allow you to expand your team often for 50% of the cost while benefiting from our specialized expertise and always-on execution.  Our transactional fee structure allows purchasing to be a variable cost rather than fixed.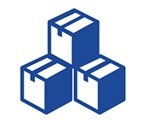 Inventory Optimization
Inventory reductions of 20% to 60% are typical for us.  We optimize inventory levels and execute purchasing to ensure that your desired service levels are met.  This is done at the part number level taking into account detailed variations in supplier performance and customer demand.
We can do this either once or on a recurring basis to keep you firmly tied to the pulse of your market.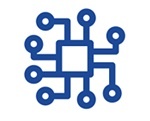 Supply Chain Consulting
Improve your material management by leveraging our system-agnostic expertise in MRP, purchasing, and inventory. 
Our services include data remediation, system tuning, strategy development, and training, all geared toward the efficient and sustainable achievement of your operating objectives.
With our assistance, your organization can grow its capabilities and extend its bandwidth.
Some of our past successes:
Reduce Cost
Reduce costs both in terms of inventory holding costs and recurring indirect overhead.  We are often able to reduce stock inventory by as much as 20 to 80% while maintaining service levels greater than 99%.  We can also provide our services at a lower marginal operating cost.
Get in Front of Supply Chain Challenges
We monitor vendor performance and update ordering parameters so that you can keep pace with an ever-changing supply chain landscape
Delight your Customers
Use our services and solutions to maximize your on-time performance, thus enhancing customer satisfaction and retention.  You can also apply our solutions as a value-added service to facilitate customer reordering and recurring sales.
Improve Stock Availability
You specify your desired service levels and we apply our statistically-based inventory optimization to meet your requirements
Supplement Your Existing Staff
As your option, we can purchase and manage stock items that you assign to us.  We work with your existing resources.
Supercharge your Planning Data and Execution
Optimizing your systems and data is our specialty.  Depend on us to ensure that materials and products flow when you need them.
Continue Using Your Existing System - No New Software
We do not sell software.  Our managed services and solutions can be provided either standalone or using your existing ERP.  We are system-agnostic.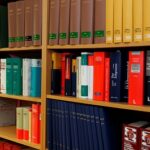 Echelon Resource Library
A collection of articles, whitepapers, and application notes addressing supply chain management challenges and the way that we can help.