Enable your employees or customers to request materials, products, or supplies by scanning barcodes
Minimize inventory
Prevent shortages and over-buying
Overcome inaccurate inventory
Overcome unreliable MRP purchasing signals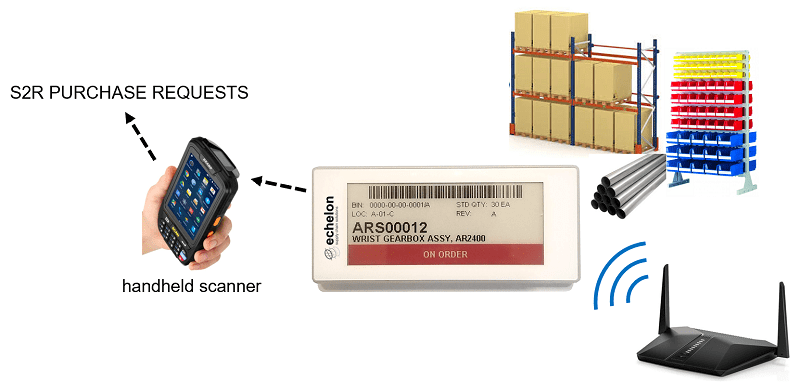 Drive Purchasing, Manufacturing, or Sales
Scan2Request electronic kanbans can be used in a variety of ways.  Users can request materials, products, or supplies from the point of use.  Our plug and play cloud systems can optimally tie consumers and suppliers no matter where they are to establish an effective and efficient network of smart kanbans.
Use Scan2Request tags to:
Trigger purchasing within the building or at a centralized corporate location
Facilitate customers reordering your products by placing kanban tags at their sites
Pull materials through a factory or warehouse as part of a lean manufacturing process
Plug and Play.  No New Software.
No ERP/WMS Integration Required.
Scan2Request is offered as a service.  We provide you with the pre-programmed hardware needed for your or your customer's site to submit purchase requests from the point of use.  You only need to add our hardware to your network and place our electronic tags in inventory locations where they can most conveniently be accessed to initiate purchasing.  Complex ERP or WMS system integration is not required.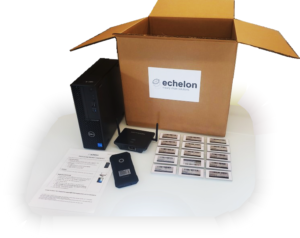 Custom pre-configured cloud system
unlimited kanban tags
starts at $3600
Continue Using your Existing ERP or WMS
Use our Echelon SCM web dashboard as a kanban board or to-do list to guide order entry using your existing ERP or WMS.  Echelon helps your buyers or customer order specialists track incoming requests so they can be entered into your existing system.
What's more is that Echelon SCM provides a central platform for monitoring all kanban-driven inbound customer orders or outbound purchase requests for as many trading partners as you like.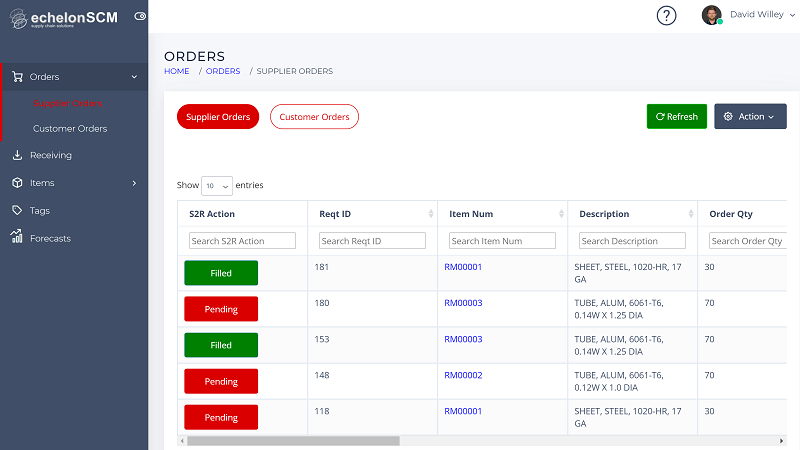 Combine our Kanbans as a Service (KaaS) with our Managed Services
Leverage our knowledge and expertise to execute as an extension of your team.  We can support:
     Data cleanup and system optimization
Explore the Possibilities ...
Contact us to learn how we can make your supply chain significantly more efficient and effective