Enable your customers to easily reorder your products by scanning barcodes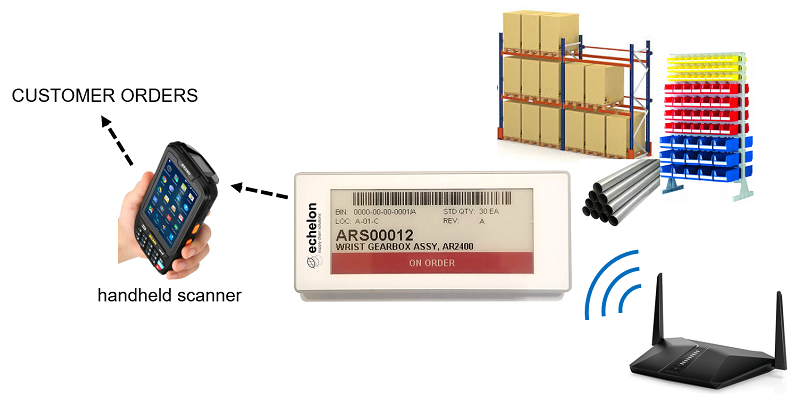 Enable Customers to Easily Reorder Your Products
Gain a competitive advantage by enhancing your offerings with a value-added service!  Use Scan2CustomerOrder to establish lean pull-based Kanbans as a Service (KaaS) between you and your customers to trigger new sales orders from their points of use.
You gain a competitive advantage because our service enables you to:
Make it easier for customers to work with you
Make it easier for customers to reorder your product
Enable your customer to bypass any inventory inaccuracies they may have
Streamline customers' internal operations, making them more efficient
Give your customers a way to prevent shortages and over-buying
Ensure always-on inventory
Plug and Play.  No New Software.  No Integration Required.
Scan2CustomerOrder is offered as a service.  We provide your customer with the pre-programmed hardware needed to reorder your products from their points of use.  They only need to add our hardware to their network and place our electronic tags in stock locations where they can most conveniently be accessed to initiate purchasing.  Complex ERP or WMS system integration is not required.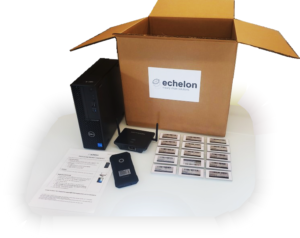 Let Us Manage Your Customer Orders
We enter and release customer sales orders in your ERP or WMS system as your contracted customer order administrator whenever an electronic tag is scanned.  If you like, we can also allocate inventory and release pick orders to fulfill directly from stock or, if stock is not available, release manufacturing orders as needed.
We are system-agnostic, so we can work with virtually any ERP or WMS system.
We act only on those products that you assign to us to enter sales orders in your system.
Pay As You Go
Our transactional fee structure allows customer order administration to be a variable cost rather than fixed.
We want to join your team!!
Some of our past successes:
Explore the Possibilities ...
Contact us to learn how we can make your supply chain significantly more efficient and effective